With the recent expansion of its EOS-M mirrorless system, and with its compacts getting steadily more powerful, it seems that Canon has already catered well for those who are after a camera that's small and unintimidating, but still powerful enough to take excellent shots.
Nevertheless, it's great to see the brand refreshing the entry route to its well-respected EOS DSLR system with the EOS Rebel SL2 (known as the EOS 200D outside the US), and the fact that it replaces a four-year-old model – the means there's a fair bit the company has changed. We got some hands-on time with a sample of the new model prior to its official announcement.
Features
APS-C CMOS Sensor, 24.2MP
Full HD video recording
Guided interface
In place of the outgoing Rebel SL1 / 100D's 18MP APS-C sensor and DIGIC 5 processor, we now have a 24.2MP sensor and DIGIC 7 engine. Canon says the sensor has been used previously, although the engine is the latest-generation version that also appears in the new full-frame EOS 6D Mark II.
It comes as no surprise that Canon's Guided UI, which popped up in the recent EOS Rebel T7i / EOS 800D, has also been included here. This allows the user to switch the interface to one that makes better use of graphics to explain how to achieve certain things, although you can opt for the more standard system if you feel confident enough.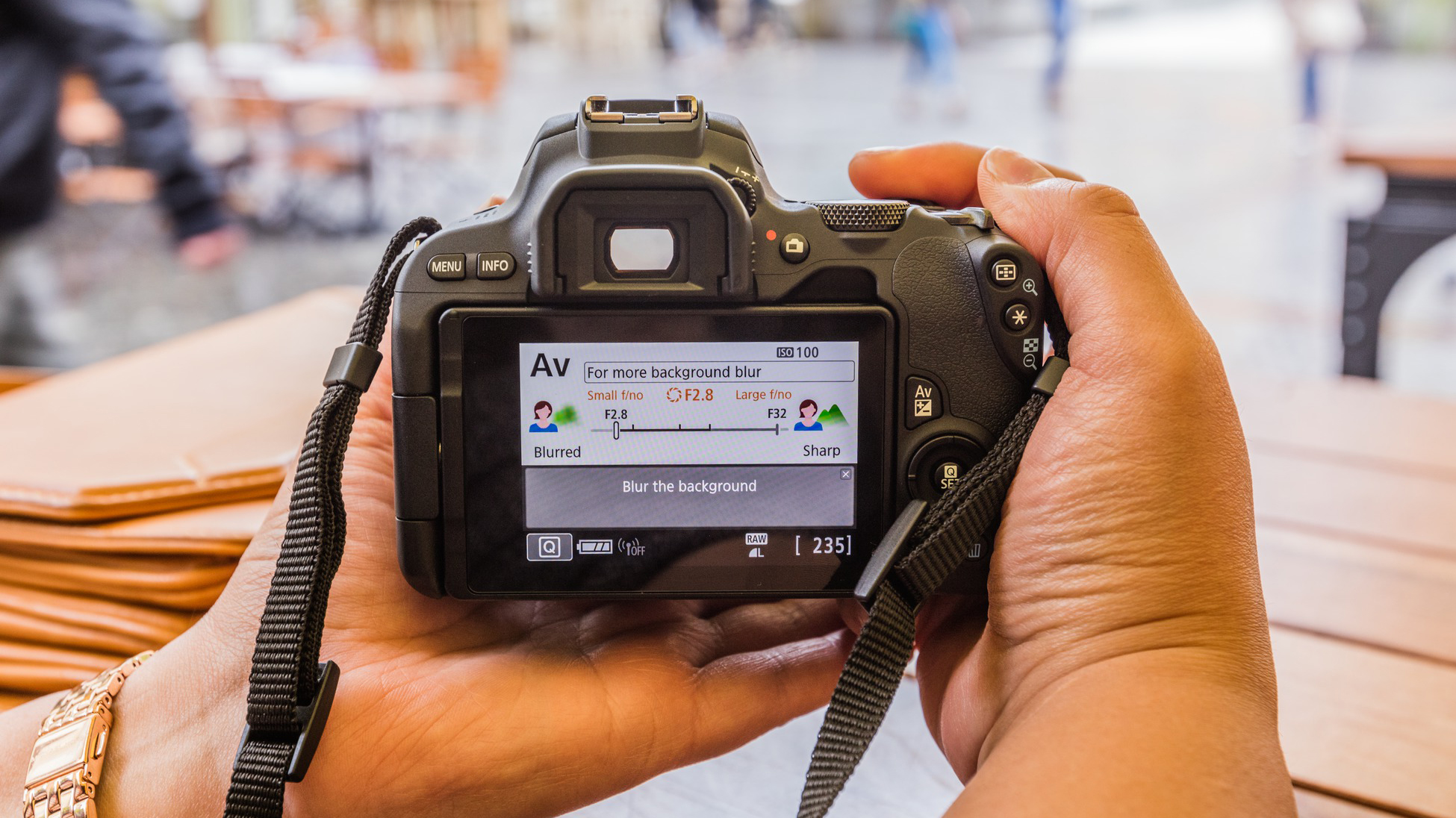 Canon cites the EOS Rebel SL2 / EOS 200D as "the perfect replacement for the avid smartphone photographer looking to step up to their first camera". And, to tempt them in it has included a new selfie mode, together with skin smoothing and background blurring controls. Built-in Wi-Fi, NFC and Bluetooth are also on hand to further ease the transition. 
Videos are recorded to the Full HD standard, and, as with other recent Canon models, a five-axis digital image stabilization function is included to help keep things steady when recording these. When shooting stills, however, image stabilization comes courtesy of the system inside compatible lenses. 
Overall, there are no obvious holes in the spec sheet, and those just getting started should find everything they need here.
Build and handling
World's smallest DSLR with a vari-angle screen
390g with battery and memory card
Three different finishes
Aimed at the style conscious as well as the selfie conscious, the EOS Rebel SL2 / 200D is available in three finishes. There's a white version and a silver/tan option, although most people will likely prefer the more sober black version. This has a pleasingly matte finish that's particularly fetching against the silver-toned controls on the top plate. Overall, it looks far smarter than it ought to for such an entry-level model. 
Design-wise, the most significant changes include the grip, which is now pleasingly deep, as well as on the top plate, where pretty much everything has been restyled. Canon has opted to have the mode dial recessed into the top plate itself, and has also gone with a new power control that allows immediate access to movie recording. There are also dedicated buttons for connectivity and display, in addition to the previous ISO button.
This setup places a little more direct control in the user's hands, and with the new grip, the overall result is generally positive. While it's a small camera the grip means there's a good deal of it to get hold of comfortably, and both mode and command dials are really pleasing to use. The ISO/Disp buttons are somewhat spongy, however, while the shutter release button has a certain hollowness to it. There's no issue with the controls on the back, however, all of which travel well.
Autofocus
9-point AF system
Dual Pixel CMOS AF system
Touch focus
The new model sports a 9-point AF system, just like the EOS Rebel SL1 / 100D did. While some may have liked to see Canon ramp things up with something a little more advanced, the system itself is an impressive performer. It proved its worth in both good light and darker indoor conditions, and found focus against low-contrast subjects better than expected.
Overall focusing performance is boosted by two key additional factors over the EOS Rebel SL1. First, there's Canon's Dual Pixel CMOS AF system, which allows the camera to use phase-detect AF when using live view and during movie recording. Canon even goes as far as claiming this is the world's fastest system of its kind (among APS-C-based, interchangeable-lens cameras with phase-detect AF pixels incorporated into their sensors).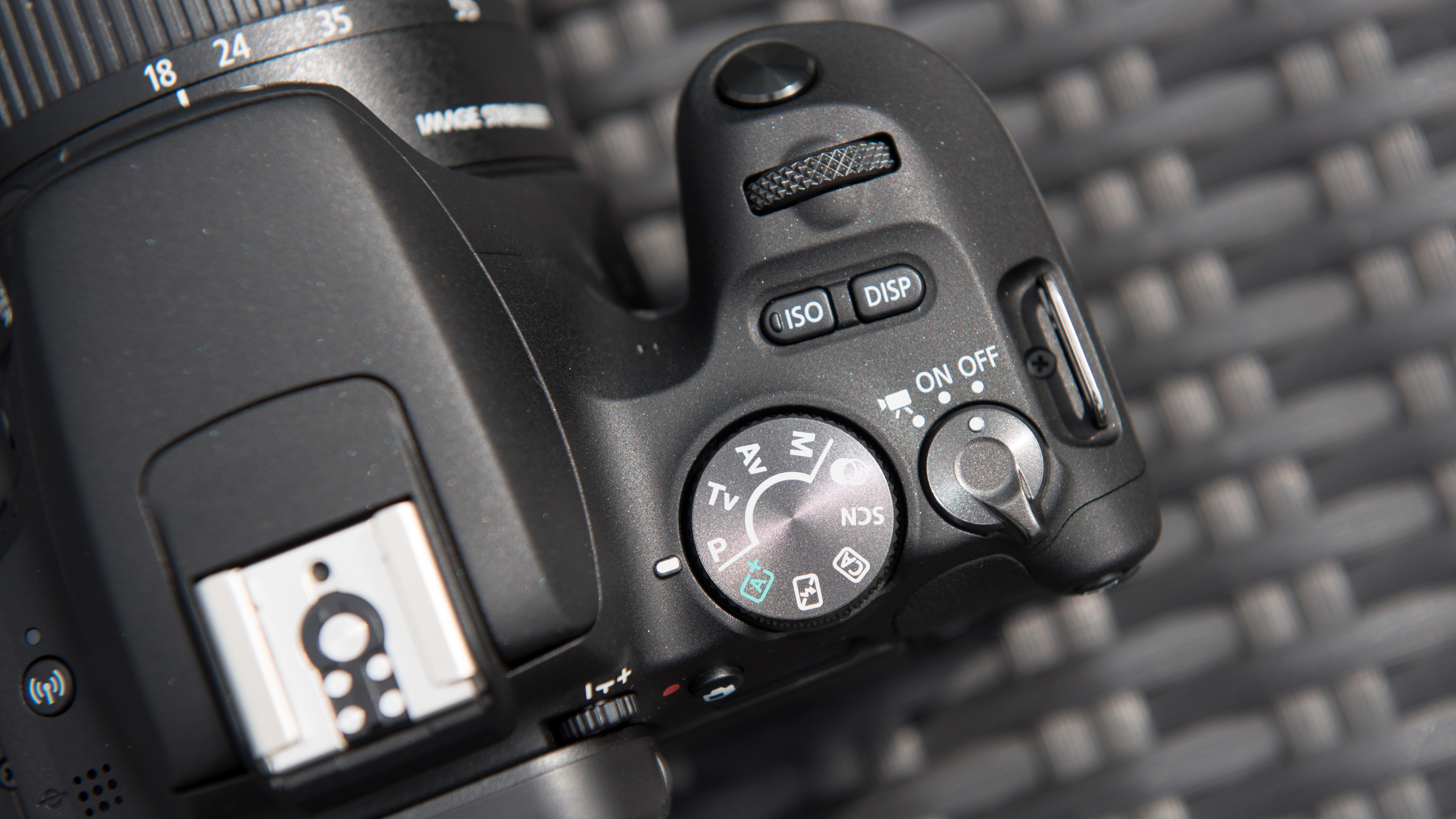 Furthermore, as the camera now offers a large touchscreen, you can set focus exactly where you want with your finger and leave the camera to capture the image. This feature wasn't present on the EOS Rebel SL1 / 100D, and combined with the vari-angle LCD it means you can capture certain images far more easily than you otherwise might be able to.
Performance
DIGIC 7 processor
Wi-Fi, NFC and Bluetooth
UHS-I compliant
The fact that the camera makes use of the same DIGIC 7 engine as pricier models is a good sign, and the pre-production sample we got our hands on was certainly responsive in use. In fact, a side-by-side comparison with the EOS 6D Mark II, which uses the same processor, showed the EOS Rebel SL2 / EOS 200D to bring up the menu, Q menu and so on with a little less delay. 
There's also little to complain about with the touchscreen. In use, it shows excellent sensitivity to touch, while its 1.04 million dots is great to see at this level, considering this is one area where manufacturers sometimes make concessions.
Many of the features we've seen on much pricier EOS models have also made the cut, such as the various lens aberration corrections and the timelapse movie mode. Impressively you even get in-camera raw processing, which is great for those who want to share their creations immediately. 
Overall, there seems to be plenty of space for the user to grow into as they become better acquainted with what their camera offers.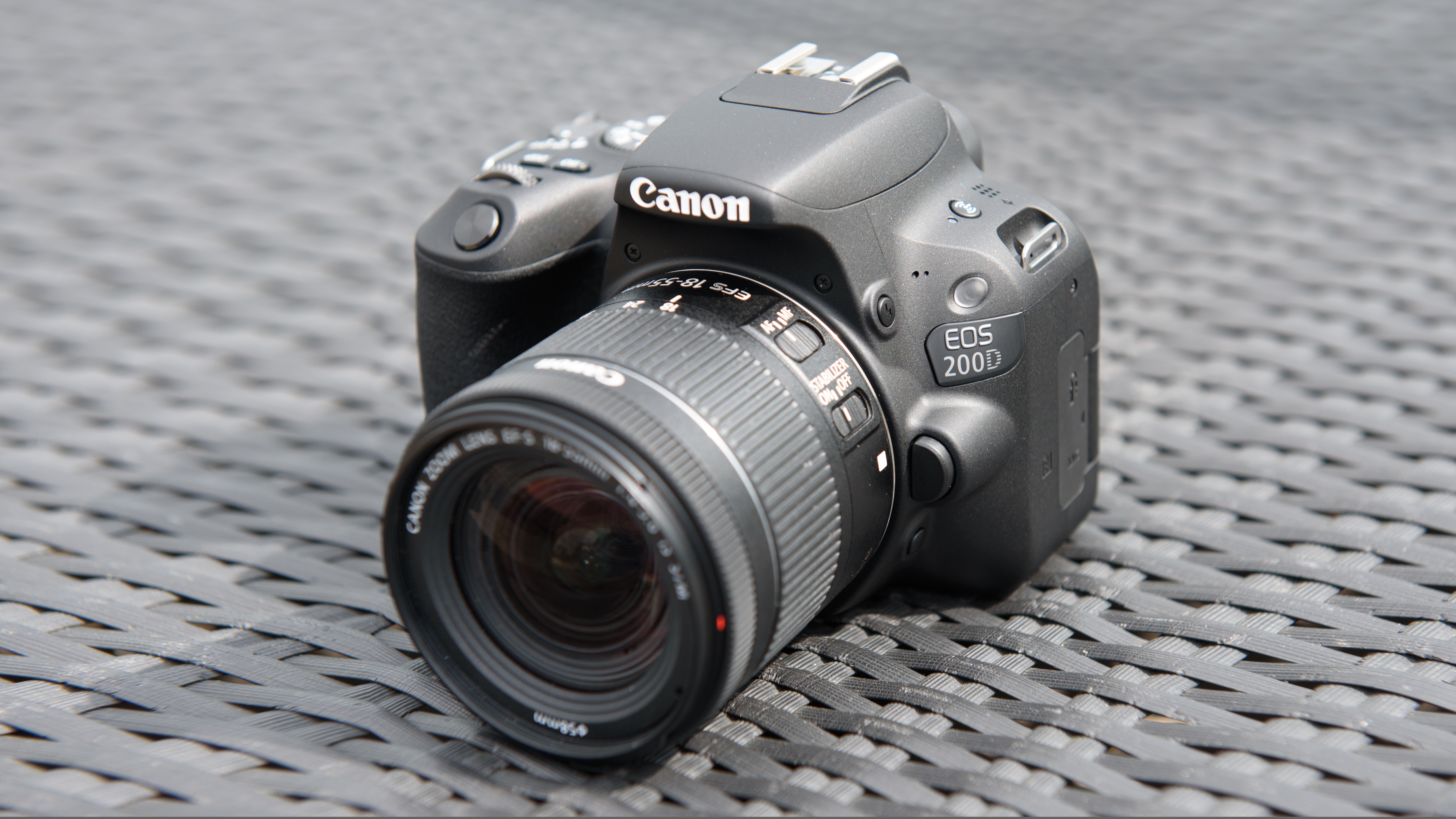 Early verdict
Although the EOS Rebel SL2 / EOS 200D is clearly designed for those taking their first steps in the world of DSLR photography, it's encouraging to see that Canon hasn't skimped on providing a positive user experience. From the Guided UI and revised exterior design to the fast AF system and responsive touchscreen, this is a camera that feels great, and which, based on our brief hands-on time, appears to perform as we'd expect it to. 
Do we have any concerns? Canon's main hurdle may be price and competition. Even if we just look at Nikon's DSLR offerings at around the same price or less, you've got three capable options: the D3400, D5300 and D5600. And that's before you consider mirrorless alternatives.
Still, Canon deserves praise for making this such an easy camera to warm to, and it's unlikely that anyone looking to get going with DSLR photography will be disappointed. It's small, light, easy to use and responsive – if the image quality proves to be up to the same standard, Canon will have another smasher on its hands.
The 10 best entry-level DSLRs you can buy right now