I remember the days when carrying a camera meant having a big 35mm SLR body, a couple of hefty lenses, a bunch of rolls of film, and a big tripod – to name a few things – in a bag slung over your shoulder.
Today, though, we're spoiled in that we've got powerful cameras right in our pockets.
That's nice for a lot of reasons, not the least of which is being able to carry a lot less gear!
It's also nice because having a camera on us at all times enables us to practice our craft more often, and as they say, practice makes perfect.
So, as you practice your photography skills with your mobile phone, keep the following tips and tricks in mind to help you create even better photos.
Gear Tip: Add a Lens
If you really want to expand your phone's capabilities as a camera, you need to get an add-on lens.
Better still, why not get a series of lenses, each for a different purpose?
For example, I shoot with Sirui's line of smartphone lenses, which includes a portrait lens, a wide-angle lens, and a fisheye lens.
As you might imagine, having these lenses at my disposal gives me many more opportunities to create interesting smartphone images.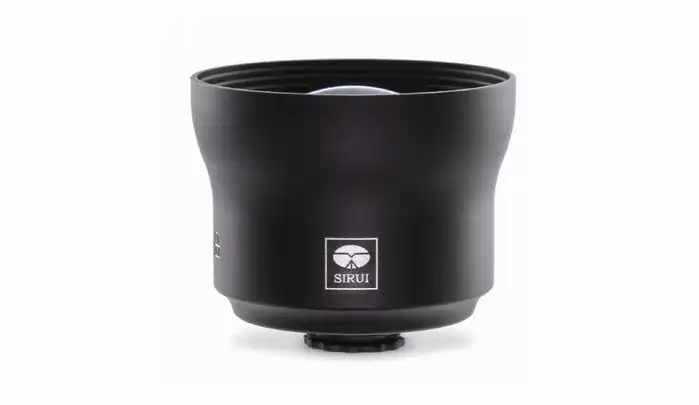 The 60mm portrait lens shown above is an ideal focal length for portraits.
It gives you just the right perspective for getting frame-filling portraits of friends and family, but without being right up in their face.
At 18mm, the Sirui wide-angle lens is perfect for capturing wide subjects like street scenes, landscapes, and even large group portraits.
In other words, it's a much more versatile focal length than what your camera's native lens offers.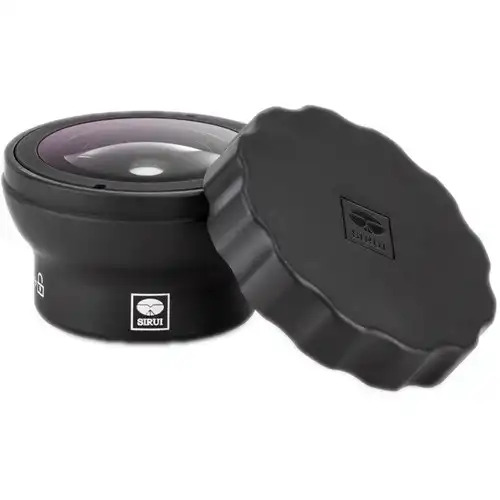 Of course, if I want to get really creative, I just use the 170-degree fisheye lens shown above.
It allows me to create images that distort reality and give viewers an interesting take on a traditional subject, as you can see in the image above.
And the best part?
All of Sirui's mobile phone lenses are built to the highest standards of quality.
That means they have multiple layers of anti-reflection coatings to ensure easy light transmission without any glare.
And unlike lesser smartphone lenses, these bad boys have excellent color rendition, minimal vignetting, and little distortion.
They're inexpensive, too, so you can really step up your smartphone photography game without spending a ton of money.
What's not to like about that?!
Learn More:
Shop Sirui Mobile Phone Lenses
Mobile Photography Gadgets That Will Help You Step Up Your Game
Composition Trick: Fill the Frame
As I noted above, it's nice to have various lenses to help you frame up interesting shots of your subjects.
But it's also prudent to use your lenses (native or add-on) to get close to your subject.
And I don't just mean pretty close, either. I mean really close.
When you hang back and take a photo with your smartphone a good distance from the subject, it will appear pretty small.
There's times when that's warranted (i.e. landscape photography), but sprinkle in a few close-up shots amongst your wide photos to give viewers a look at some of the details that get lost when you take a photo of a larger scene.
Whether your subject is your kid or your dad, a flower or an interesting sculpture, getting in close and highlighting its details can make for one heck of a compelling image.
Don't zoom, either! Smartphones have great cameras, but the digital zoom is awful.
Instead, "zoom with your feet" and get close to your subject, fill the viewfinder, and snap away.
Learn More:
Mobile Photography 101: Introduction to Smartphone Photography
How to Take Speciality Photos With Your Smartphone
Processing Tip: There's an App for That
Visiting the App Store or Google Play to find a photo editing app can be overwhelming, to say the least.
There are thousands of options out there, some of which are extremely good, others that aren't.
If you're looking for a powerful editing experience that offers you a lot of options for creating dynamic photos, give one of the following apps a good, long look…
VSCO
VSCO is one of the most popular smartphone image editing apps, and for good reason.
It comes loaded for bear with tons of presets – some free, some paid – that range from crisp and clean to black and white to gritty in their appearance.
VSCO gives you the ability to work on just about any aspect of a photo, too, from tint and contrast to saturation and highlights.
It even has an integrated camera app that allows you to shoot in RAW.
Get VSCO on the App Store and Google Play.
Snapseed
A few years ago, Google acquired Snapseed. With Google's backing, it's become one heck of a photo editor.
It comes with 26 advanced tools and filters – brushes, healing, and HDR among them – that gives you wide latitude in creating better smartphone photos.
You can stack your edits, too, similar to Photoshop.
With finely tuned controls, you can easily manipulate the strength of the edits you make for a precise editing experience.
Like VSCO, you can also open and edit RAW files.
Add in a tool that allows you to edit just the faces that appear in a shot, and you've got a great editor for manipulating portraits.
Get Snapseed in the App Store and on Google Play.
Learn More:
Tips for Processing Your Smartphone Photos