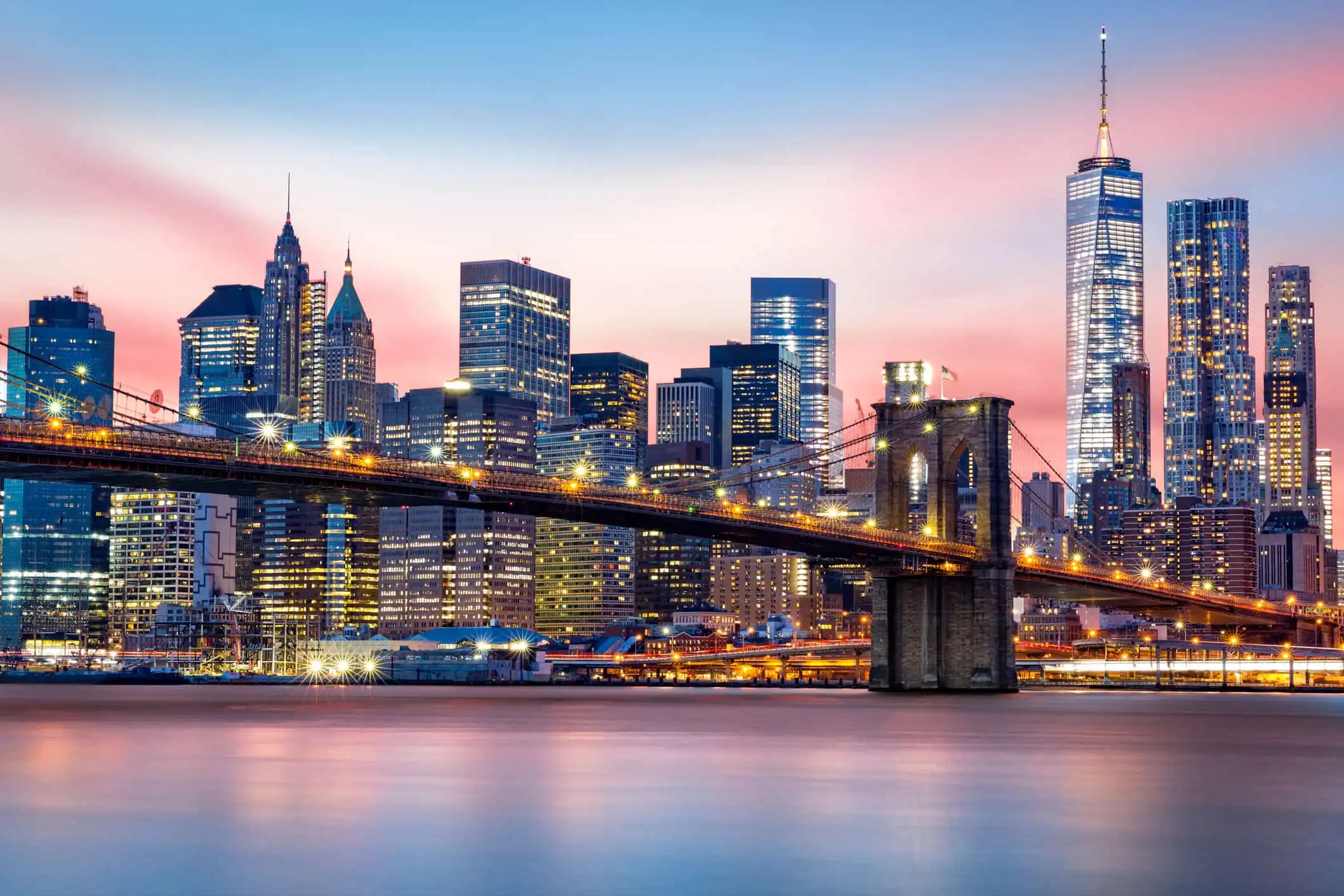 I don't know about you, but I'm really excited for this year's PhotoPlus in New York City!
I make the trek each year to see what's new and hot in the photography industry, and just like every year, the PhotoPlus folks have put together an all-star lineup of keynote speakers, seminars, master classes, and photo walks.
That includes speaking sessions with the likes of Jamel Shabazz and Chase Jarvis, more than 100 activities that range from courses on drone photography to videography to building a photography business, and photo walks around the city to learn a few tips and tricks and get feedback on your work.
Personally, my favorite part of the whole weekend is an exhibition hall packed to the gills with the best companies in the business.
The conference doesn't start until October 25th with the expo opening the following day, but I thought now would be a great time to give you a little preview of some of the companies that will be in attendance this year. So, buckle in, and get ready to be excited for this year's PhotoPlus!
Sew Trendy Fashion & Accessories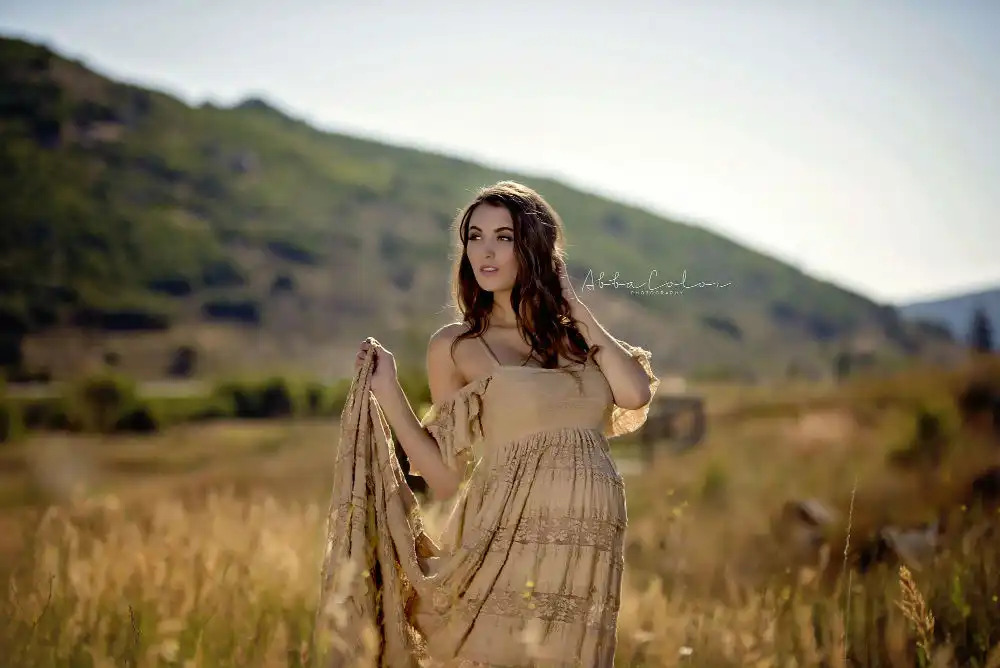 Abba Color Photography
One of our favorite photography companies is Sew Trendy, and when I found out they'd be at PhotoPlus, I could barely contain my excitement.
Sew Trendy has been a game-changer since it was established in 2012. Valerie Best, the company's founder and CEO, literally started Sew Trendy in her basement. Now, it's grown into one of the premier clothing manufacturers in the business.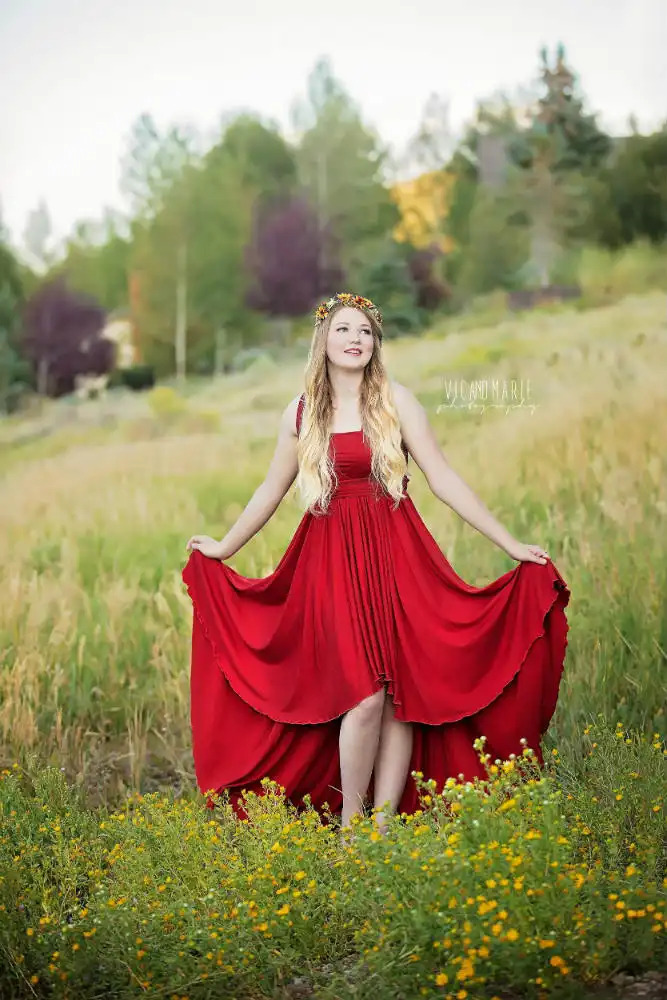 Vic & Marie Photography
Though they're probably best known in the photography community for crafting gorgeous maternity gowns, dresses, crowns, and other clothing and accessories for expecting moms, Sew Trendy is actually much more…
They offer clothing and accessories for newborns, young ladies, and they have a line of non-maternity clothing as well. In other words, they don't just have a lot to offer customers who want a gorgeous wardrobe for their next photo shoot, but they also have a lot to offer photographers like that might need to build a wardrobe collection for the models they photograph.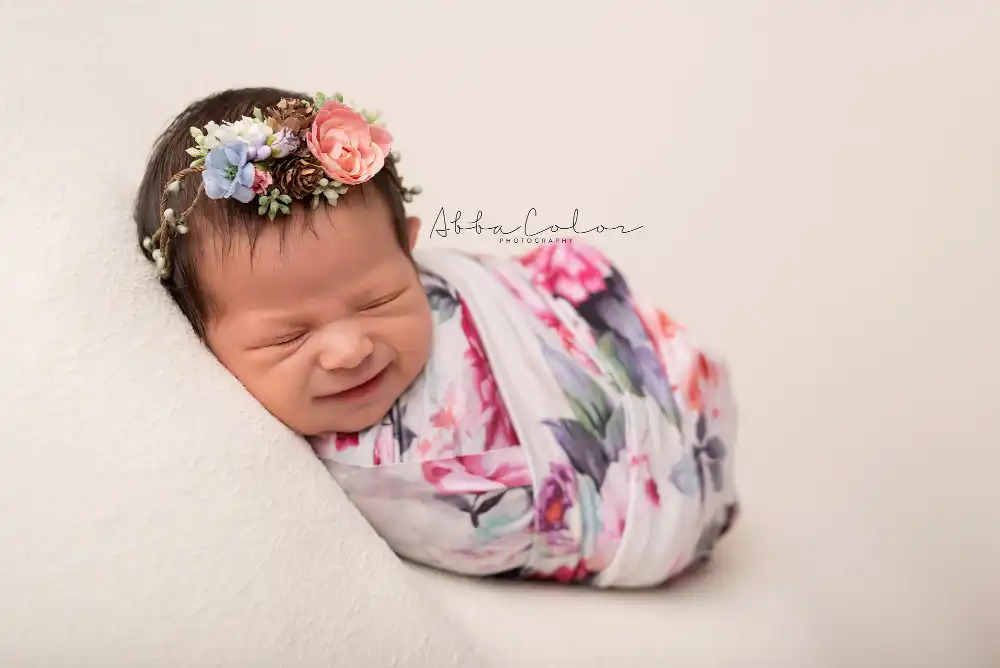 Abba Color Photography
As I mentioned above, Sew Trendy started virtually from nothing, and now they've built the company into something that photographers and clients worldwide love and enjoy. That's why I'm excited to see Valerie and her team at PhotoPlus – their story is something that others in the industry need to hear to inspire hope that with hard work and dedication, their businesses can take off and be a success too.
Visit Sew Trendy Accessories at Booth 1062 at the PhotoPlus Expo. In the meantime, learn more about Sew Trendy Accessories.
Sound Shark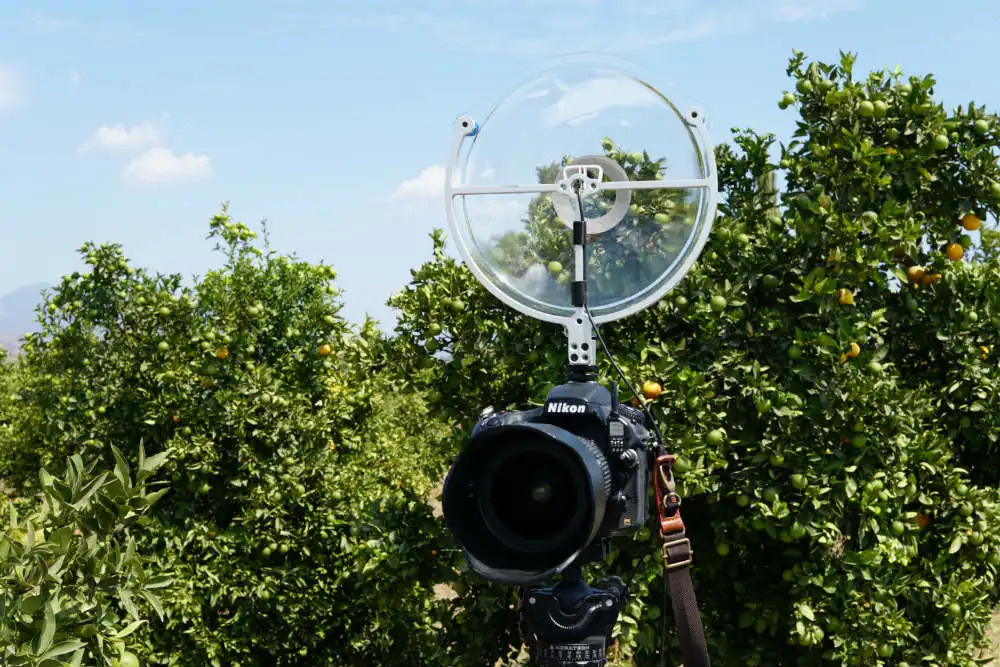 If you're a videographer – heck, even if you aren't – a company you definitely need to check out at PhotoPlus 2017 is Sound Shark.
There's no sense in recording high-definition 4K video if you can't match that quality with excellent audio, and Sound Shark certainly delivers on that front.
Even in tough circumstances, Sound Shark can pick up voices crystal clear. In fact, speakers that aren't wearing a lapel mic can be recorded from up to 6 feet away and sound as though they've got a mic pinned to their shirt.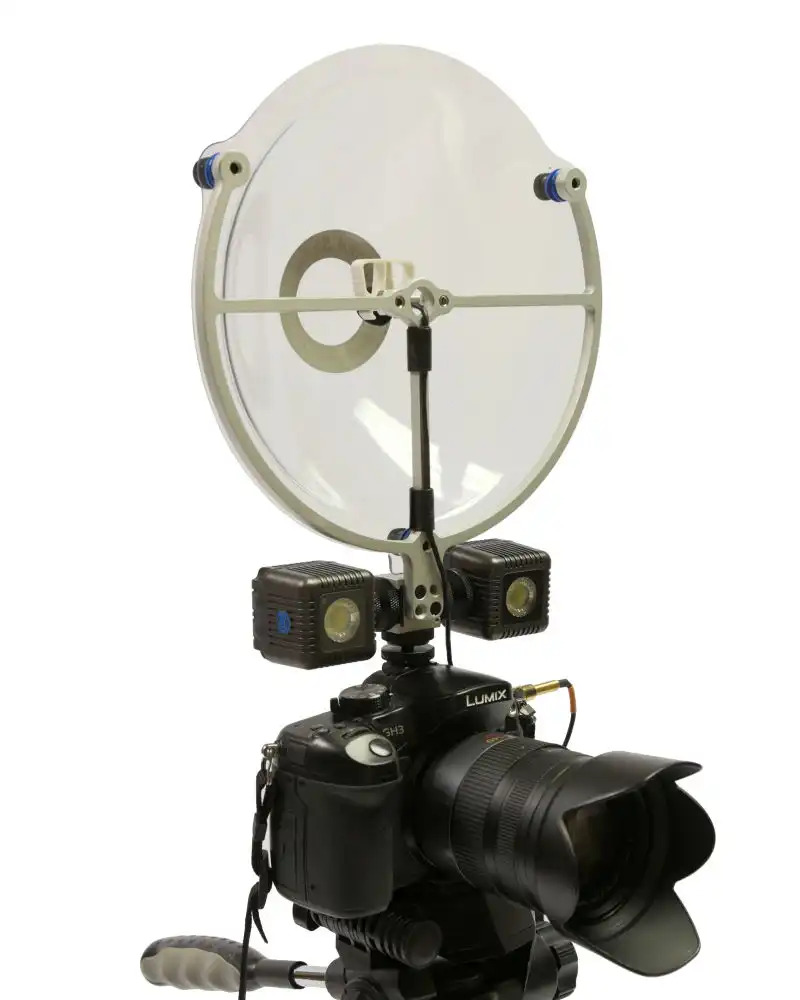 Put Sound Shark up against a traditional shotgun mic, and you'll find that Sound Shark has dramatically less noise from the sides and the background. So, whether you're recording outside on a windy day or you're inside a busy venue on a Friday night, you can depend on Sound Shark to get the best quality audio.
But don't just take my word for it…
Klover Products, which makes Sound Shark is the leading supplier of long-range microphones used to televise sporting events. Their parabolic microphones are used every football weekend and have been used for major events such as the World Series, NBA playoffs, and Super Bowl.
That means that you can add a microphone to your kit that produces amazing sound, benefits from excellent build quality, and has a proven track record at some of the biggest events of the year.
Stop by and say hello to the fine folks that make Sound Shark at Booth 1249 at PhotoPlus 2017 or visit their website for more information.
Click Props USA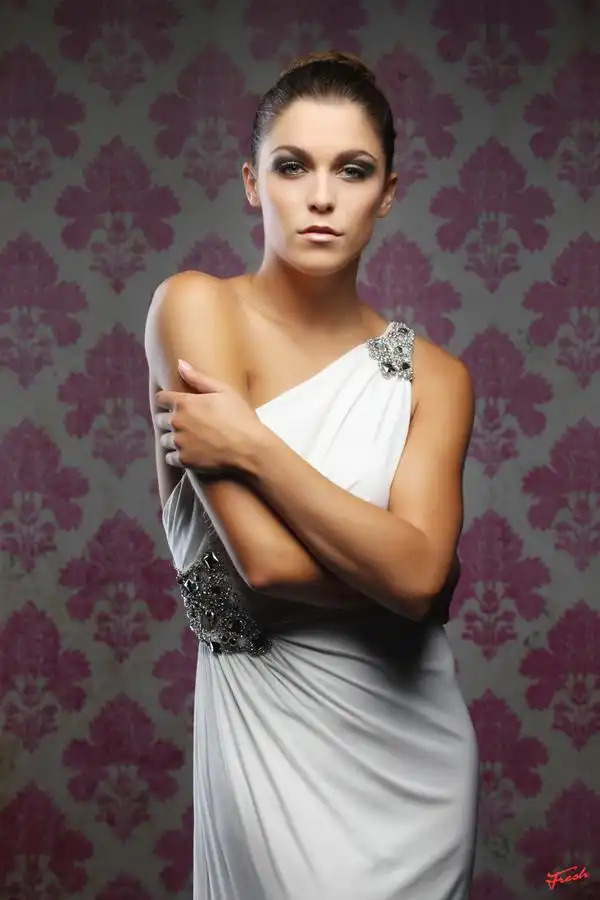 Fresh
For all the studio photographers out there, the Click Props team will be in attendance at PhotoPlus to offer a preview of their latest goodies.
Click Props is a studio photography accessories company that offers an incredible array of backdrops and floordrops for studio photography of all types and sorts – bridal, family, children, senior, boudoir – you name it!
In fact, there's over 200 unique designs to choose from, including beautiful bokehs to damask wallpapers to forest scenes and just about anything else you might imagine.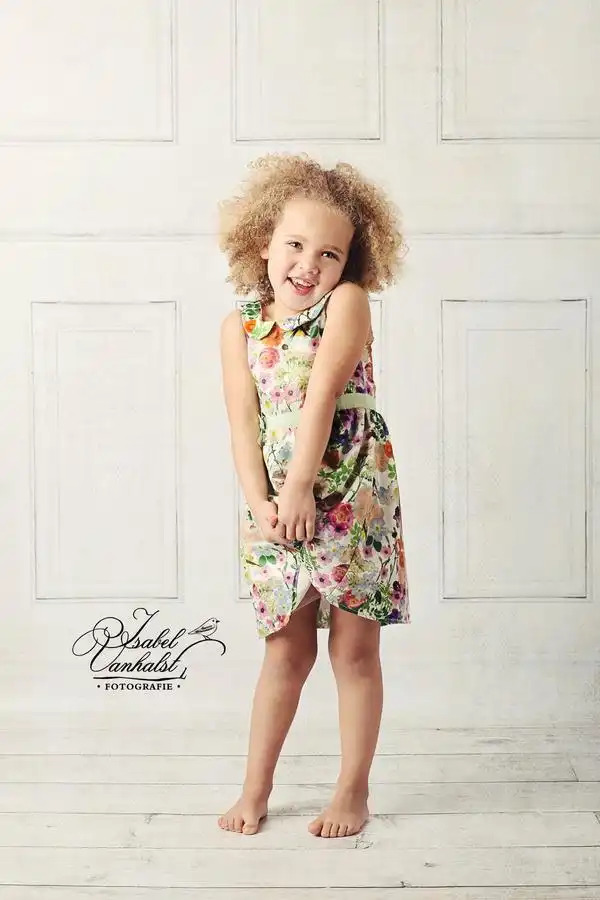 Isabel Vanhalst Fotografie
And if you're wondering about quality, rest assured that these studio accessories are top-notch. After all, not only has Click Props won multiple awards for their products, but they're also operated by Sew Trendy Fashion & Accessories, so you know that the products will be nothing but the best.
In fact, their backgrounds are made from top-quality hard-wearing 550gsm vinyl and have reinforced grommets every 12 inches to make hanging the backgrounds a breeze. And not only that, but the backgrounds can be wiped clean and come in a clear hard plastic tube for easy cleanup, identification, and storage.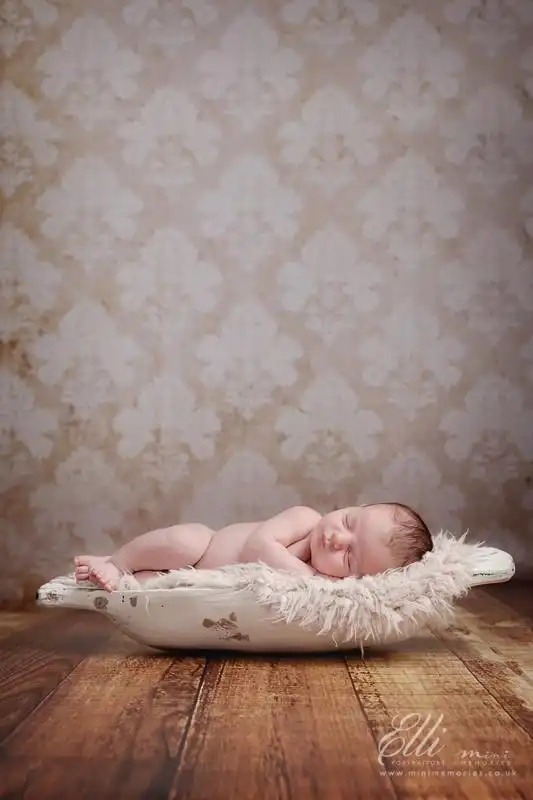 Elli Portraiture/Mini Memories
With a variety of sizes of backdrops – from 5' x 5' up to 7' x 9.5' – there's something for every need. And with the aforementioned 200+ designs available, you can build a studio set that offers your clients a ton of variety in terms of the backdrops in their portraits.
You can check out what Click Props USA has to offer at booth 1060 at PhotoPlus, or you can visit their website to learn more.
Sirui
When it comes to offering a wide variety of top-quality photography accessories, it's tough to beat Sirui.
Perhaps best known for their tripods, Sirui has developed a wide range of rigs that will get the job done no matter the time or place. With small, collapsible tabletop tripods for small cameras, waterproof tripods for tackling outdoor adventures, and even tripods with built-in monopods, there's something for every type of photographer.
But Sirui offers much more than tripods for photographers and videographers…
They have a complete line of tripod accessories as well, including ball heads, gimbals, video heads, and leveling bases. Sirui makes jibs, quick release plates, and even humidity controlled cabinets for storing your gear, too.
Speaking of storage, Sirui has entered the camera bag space with a line of camera bags, messenger bags, and camera backpacks that offer uncompromising build quality, storage capacity, and good looks, all without breaking the bank.
Sirui even has a line of lens filters and mobile phone accessories!
In other words, if you plan on attending PhotoPlus 2017, it would behoove you to stop by booth number 1155 and check out their full line of outstanding photo accessories. You might even see me there perusing their new products!
Learn more about Sirui, and be sure to say hello at their booth at PhotoPlus!
Calotype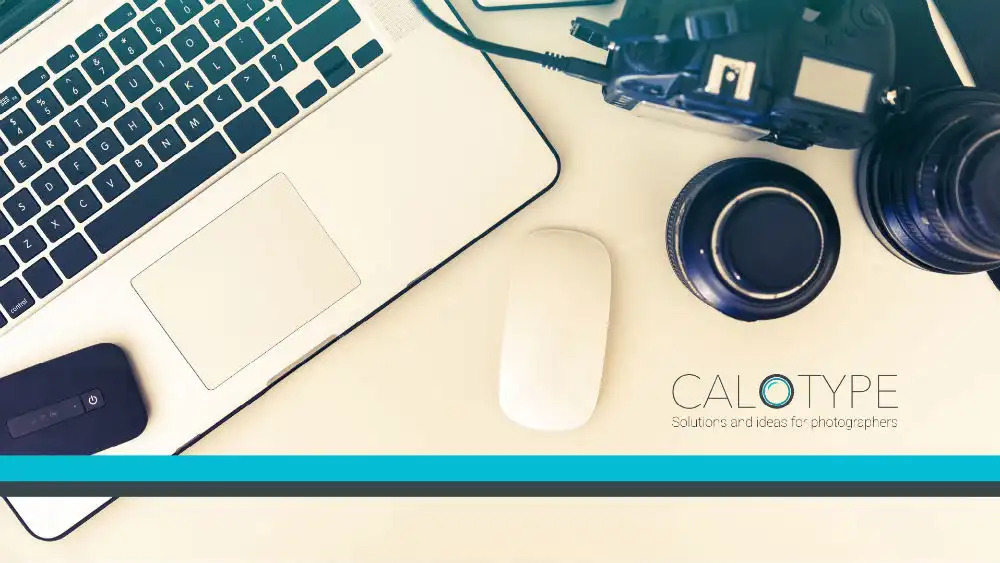 I'm always on the lookout for innovative photography companies that help photographers be more successful, and Calotype is certainly one of them.
A new business itself, Calotype is a web-based, end-to-end suite of solutions for photographers. In plain English, that means it helps photographers manage multiple workflows to improve their business functioning, their ability to manage client relationships and bring in new business at the same time.
Calotype is particularly useful for photographers that work in the school, daycare, or sports photography spaces because it's designed to help you manage a high volume of traffic. That means that Calotype will help you keep track of all the client data from busy days like school picture day, organize images, create online proof galleries, and even manage e-commerce as well.
In other words, Calotype is a workflow management system that allows you to be on top of your game at every stage of the process from inputting data to making the sale and everything in between. It's easy to use, too, with handy features like encrypted galleries, secure QR codes, customizable and interactive pricing lists, sales statistics, an email marketing system, and so much more, right at your fingertips.
Like I said, I enjoy learning about companies that are innovating the way photographers work. Calotype might be the new kid on the block, but I have a feeling they'll be around for a good long while and help a ton of photographers be more successful along the way as well.
Learn more about Calotype by visiting their website or by stopping by their booth at PhotoPlus 2017.
MPB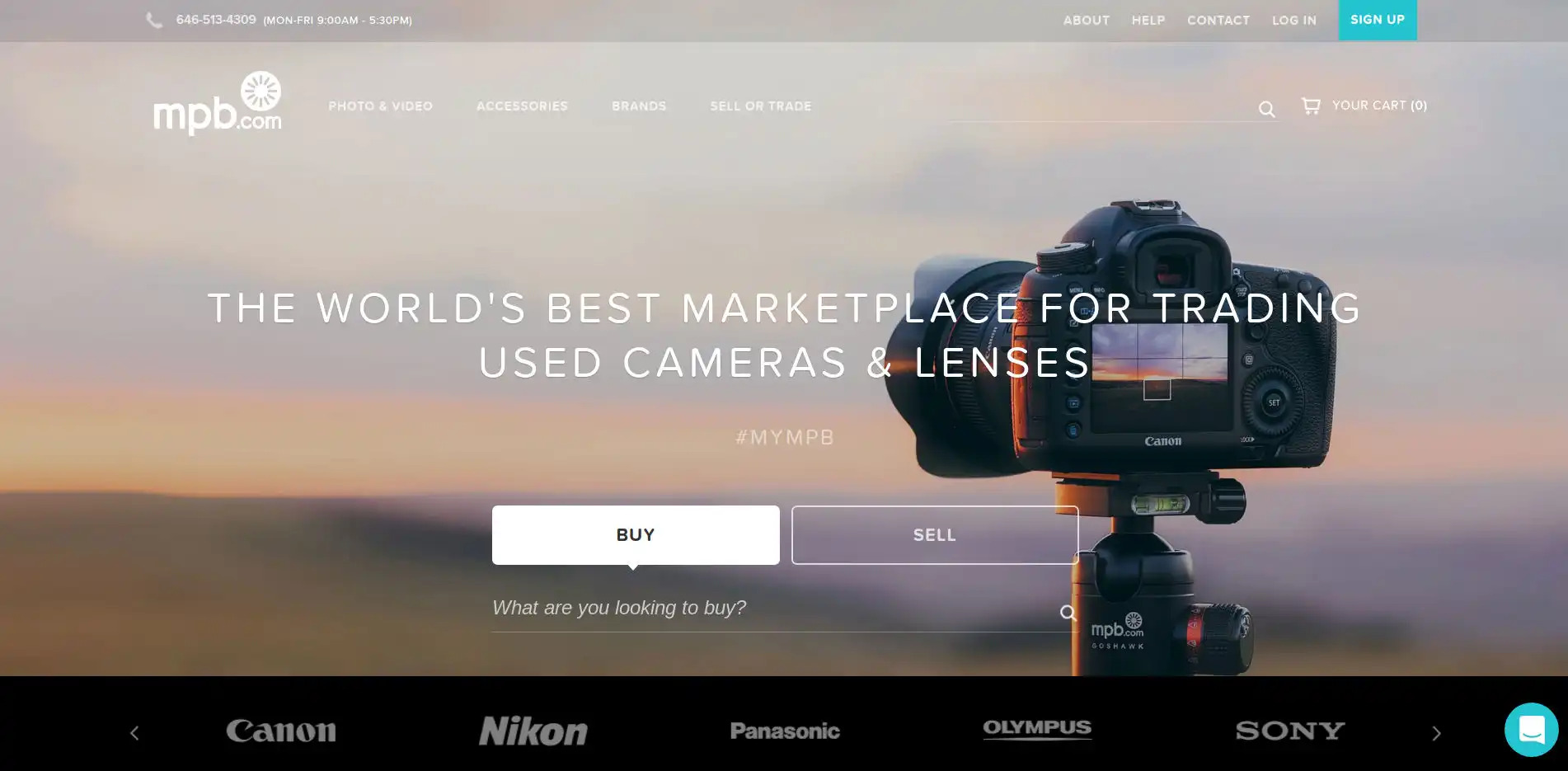 I think we can all agree that taking up photography as a hobby or as a profession means shelling out a good chunk of change for gear…
But that doesn't mean that there aren't companies out there that can help us all stretch our budgets a little further.
MPB is one such company.
MPB has changed the way that photographers buy and sell gear online. That's because they offer a safe, secure platform for buying high-quality used gear and selling the used gear you no longer need. Heck, you can even trade in your old stuff, too!
They've amassed an unparalleled reputation in the photography industry as a top-flight group of people that are dedicated to eliminating the risk of buying and selling used gear.
Ordering from MPB is totally secure, and buyers get the benefit of a six-month warranty on the equipment they purchase.
Sellers enjoy competitive pricing and free collection of the gear they're selling, too.
Add to that the fact that MPB has thousands of items listed for sale each month and a team that's ready and willing to go the extra mile for their customers, and you have a recipe for one heck of an enjoyable customer experience.
I should know…I've bought and sold gear with MPB myself!
MPB will be at PhotoPlus 2017, so set aside some time in your schedule to visit their booth. In the meantime, check out all the deals they've got on pre-owned gear on their website.
Holdfast
Over the years, I've been blown away by a lot of photography products and accessories. But despite how many years pass, it's still tough to beat how impressive I find Holdfast's products.
Holdfast Gear is an Oklahoma-based company that manufactures some of the best photography accessories I've ever seen or used.
Their MoneyMaker Dual Camera Strap, for example, has totally changed the way I take photos because it puts my gear right at my fingertips, yet it's out of my way so I feel like I have greater freedom of movement.
And it's not just about convenience, either, as the MoneyMaker is unbelievably comfortable. I can carry three cameras with lenses attached and feel as though I'm not carrying anything at all!
Beyond that, though, the MoneyMaker – like all of Holdfast's products – is impeccably crafted and looks and feels super rich and luxurious.
Those are apt descriptions for my other favorite Holdfast product, the Roamographer bag.
The first time I got my hands on one of these bags I was blown away.
Made of American Bison leather, it's gorgeous, yet durable, large, yet easy to carry.
The interior insert cradles your gear to keep it safe and removes easily when you need to use the bag for other purposes.
The carrier straps mean you can easily carry your tripod, and the shearling-lined shoulder pad makes for a great carrying experience.
In other words, the Roamographer and MoneyMaker are representative of Holdfast's entire line of products – finely made, practical and durable, and easy on the eyes!
Drop by Holdfast's booth at PhotoPlus 2017 to get a look at their products or visit their website to do a little shopping!