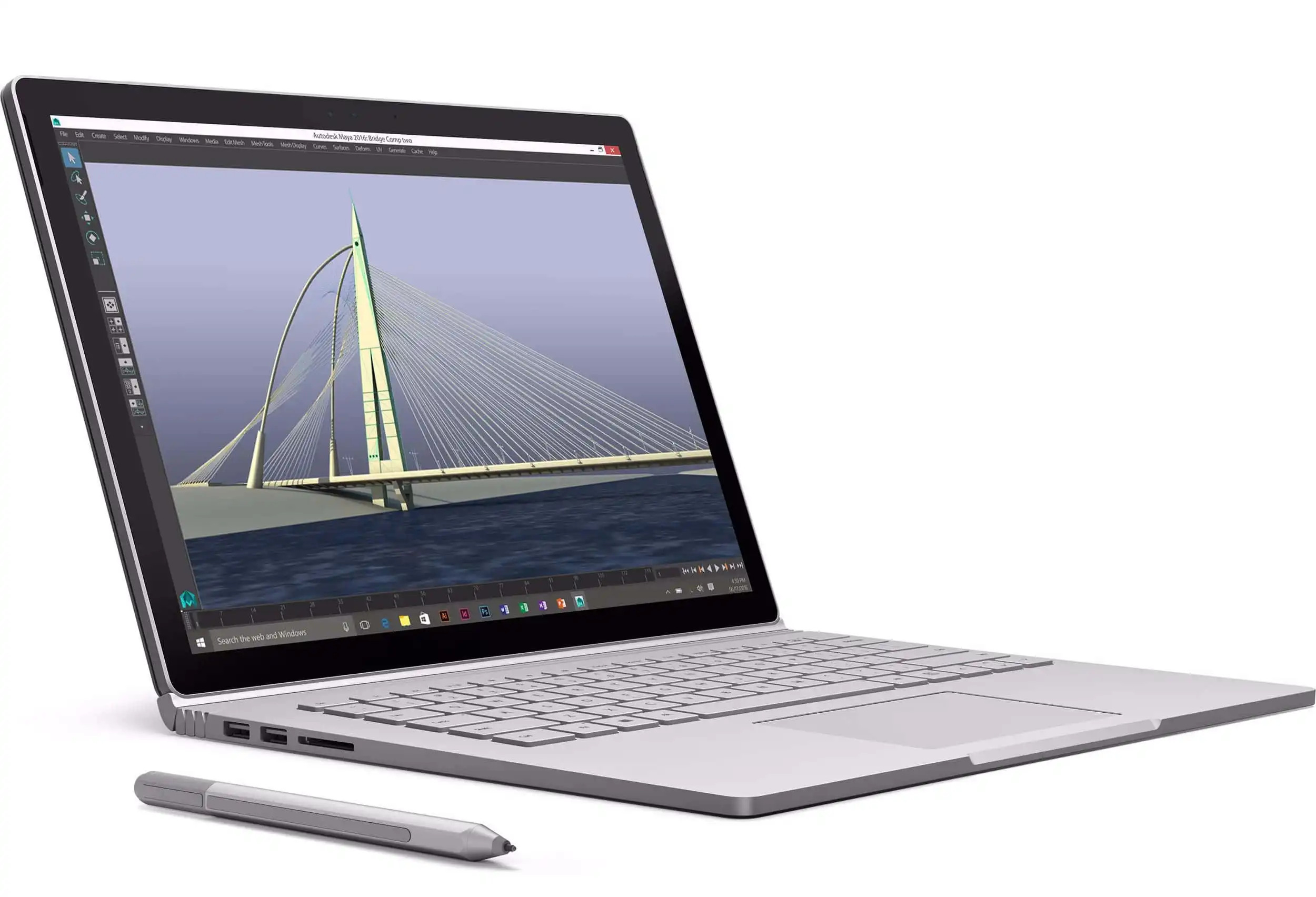 I've spoken before about how reluctant I was to move from Apple to Microsoft. After all, Macs had long been the gold standard for creative endeavors like photography.
But in recent years, Microsoft has kicked their innovation into overdrive, consistently raising the bar on the specs and features of their products, especially their Surface line.
Meanwhile, Apple seemingly remained pat, going with the same old thing that kept them at the top of the heap for so long.
Things have changed, though.
Over the years, I've owned the Surface Pro 2, the Surface Pro 3, the new Surface Pro, and both generations of the Surface Book.
With each release, Microsoft has outdone themselves with new, fantastic features that make life, work, and creative pursuits so much easier.
In other words, Microsoft has satisfied all my needs for a computer and done so in a way that Apple still can't accomplish. Here's what I mean…
The Surface Book: What I like
I still have my MacBook Pro that I bought a couple of years ago, but it can't hold a candle to the Surface Book.
For starters, the Surface book is convertible, which is nice on those occasions that I want a laptop for more heavy-duty tasks and a tablet for situations in which I don't need a keyboard.
What's more, the PixelSense Display on the Surface book isn't just detachable, but it's also gorgeous, sharp, and bright, with 6 million pixels for unmatched resolution.
That means that I can do my business tasks like check email, interview clients on Skype, and edit my photos, all on a beautiful display. Then after work, my son can enjoy an HD movie or use the Surface Book and Surface Pen to doodle.
That makes the Surface Book a true multitasking machine!
Beyond that, the Surface Book has all the power you need to handle heavy-duty tasks.
Edit photos? No problem. Create a movie? You can do that too. You can run professional-grade software on the Surface Book, freeing you up to work wherever you want, all within the excellent Windows 10 operating system.
With up to 12 hours of battery life and a lightweight magnesium chassis, taking your work on the road has never been so easy.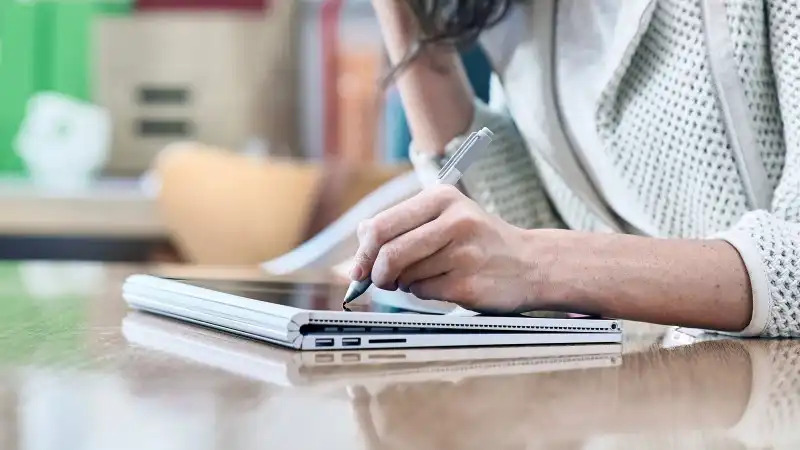 That's not even to mention the fact that the Surface Book's PixelSense display is both touchscreen-enabled and compatible with the Surface Pen.
In fact, the manner in which the Surface Pen interacts with the screen is probably my favorite feature.
I'll be honest, I wasn't really impressed with the first Surface Pen that I used on my Surface Pro 2, but Microsoft made significant improvements that I noticed on the Surface Pro 3, and then my first Surface Book.
And then they came out with the most recent iteration of the Surface Pen, which I use on the New Surface Pro, and all I can say is – WOW!
Learn More:
Build Your Own Microsoft Surface Book
Get the Specs and Pricing on the Microsoft Surface Pen
Disappointed MacBook Owners Find Refuge With Surface Book
The Surface Pro: What I Like
I'm an impatient person, so one of the things I most appreciate about the New Microsoft Surface Pro is that it's got a wickedly fast start-up time. It's fast to resume, too, so when I need it to wake up, it wakes up and doesn't dilly-dally like my MacBook Pro does.
Something else I appreciate when I need peace and quiet to get my work done is the fanless cooling system in the New Surface Pro.
Where my MacBook sounds like a jet taking off, my Surface Pro is quiet as a mouse. That alone made my purchase of this rig worth it!
There's all the practical features to gush about as well…
Like the Surface Book, the Surface Pro has top-shelf battery life, so I can head out away from the office all day and have plenty of juice to do what I need.
And when I'm carrying it around, I barely notice it as it's ultra lightweight. I appreciate the fact that Microsoft has rounded the machine's edges, too, making it a breeze to slip it in and out of my bag.
But again, my favorite feature isn't just the display or the fact that the Surface Pro is convertible with a detachable 12.3-inch PixelSense Display that's touch-enabled…
It's how the Surface Pro and the Surface Pen work together in flawless harmony to let me do what I need to do.
The new Surface Pen has a whopping 1,024 levels of pressure sensitivity with 4,096 pressure points, so whether I'm writing, drawing, or doing work, the Pen helps me get the job done and done in a precise manner.
It even has an eraser on the end so you can erase what you've done. Crazy!
But more impressive is the fact that the Surface Pen has zero lag.
That's an especially nice feature when I'm editing photos in Photoshop with my Surface Book and Surface Pen.
But don't take my word for it. Check out the Surface Pen in action in the video above!
Plus, the Surface Pro is compatible with the Surface Dial, too, so my work and leisure time with this thing is all that much more enjoyable because I can use it to access files, navigate through menus, turn the volume of my music up or down, and so much more.
In other words, the Microsoft Surface line, including the Pen and the Dial, have become the best creative tools a photographer could hope to have.
I know that's a bold statement (and one that would be unheard of a few years ago), but yet here we are in a world in which Microsoft has done what Apple couldn't.
The Surface Products I've used have consistently gotten better and better with time, and I, for one, cannot wait to see what Microsoft does next!
Learn More:
Build Your Own Microsoft Surface Pro
Get the Specs and Pricing on the Microsoft Surface Dial
Microsoft Surface Pro and Surface Pen: The Ideal Combination for Photographers?