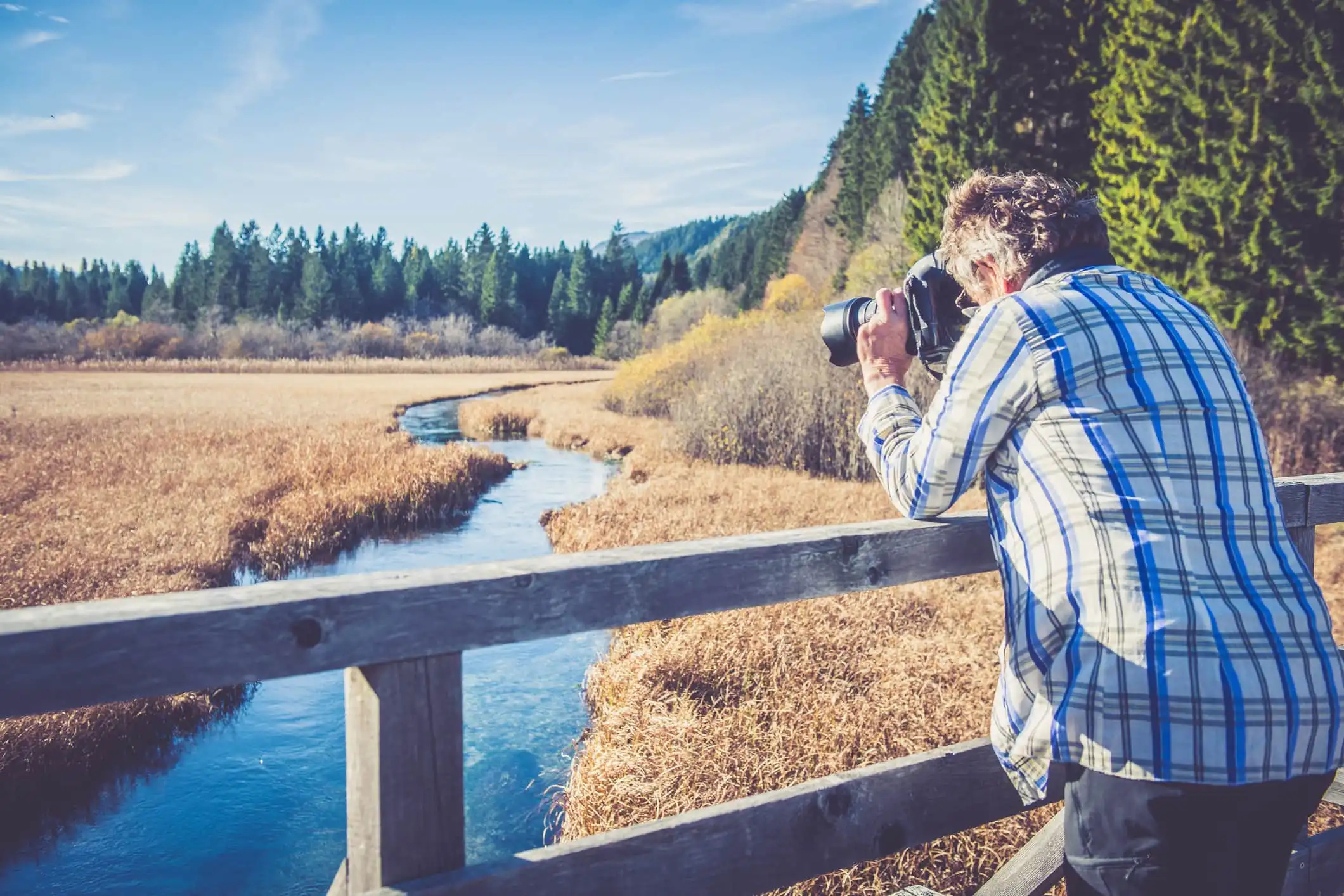 Looking for a new camera in the new year?
Well, look no further…
For all the gearheads out there, this list offers up some suggestions for the best cameras on the market, from compacts to mirrorless to DSLRs.
Editor's Tip: Stretch your camera buying budget even further this year by buying a pre-owned camera body. Shop the best selection of used cameras here.
Best Compact Camera – Fujifilm X100F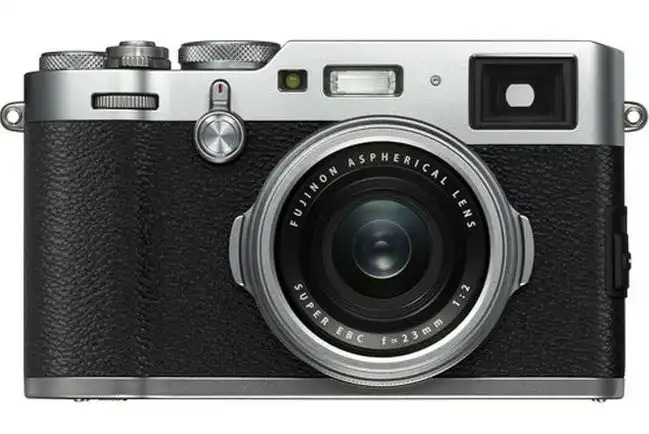 In the battle between the larger camera companies – Canon, Nikon, and Sony – it's easy to forget that Fujifilm puts out some truly great cameras.
One of the best is the X100F, an advanced compact camera that has a 24.3-megapixel APS-C Trans CMOS III sensor that's paired with an X-Processor Pro Image Processor that helps you capture, high resolution, richly detailed images.
It's got an expanded ISO range to 51200, giving it excellent low-light performance, and a built-in Fujinon 23mm f/2 lens that gives you a 35mm-equivalent focal length.
The lens has aspherical glass that gives you sharp, clear results, and with a new hybrid autofocus system with 91 AF points, 49 of which are phase-detect, you have the makings for a highly capable compact camera.
See the X100F in the video above by Joe Allam.
Learn More:
Get the Specs and Pricing on Pre-Owned Fujifilm X100F Cameras
Why an APS-C Camera is Ideal for Beginner Photographers
Best Mirrorless Camera – Sony a7R II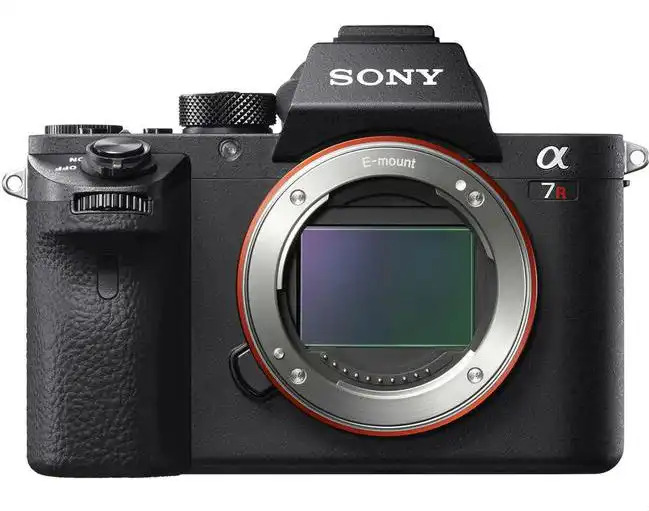 If you're looking to upgrade to a mirrorless full frame camera this year, it's tough to beat the Sony a7R II.
Equipped with a 42.4-megapixel Exmor R CMOS sensor that's back-illuminated, this camera produces image resolution and detail that's virtually unparalleled.
The ISO range extends to 102400, giving you tons of options for shooting indoors or out in dim lighting.
The a7R II's autofocus system is top-notch as well, with high-speed AF response and a whopping 399 focal plane phase detect AF points. You can see it in action in the video above by Mathieu Gasquet.
The five-axis image stabilization system will help you take still photos and videos with minimized motion blur, and since all that is packaged in a compact mirrorless body, you won't have lug around a huge, heavy camera to get the shots you want.
Editor's Tip: If the a7R II is too much camera for you, try the original Sony a7. You can find great deals on used a7's and a7R II's right here.
Learn More:
Get the Specs and Pricing on Pre-Owned Sony a7R II Cameras
The Ultimate Full Frame Showdown: Nikon D810 vs Canon 5D Mark IV vs Sony a7R II
Best Prosumer DSLR – Nikon D750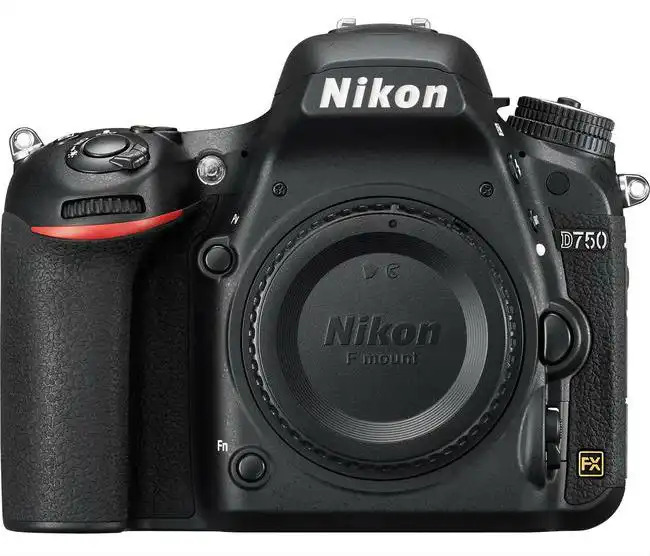 The Nikon D750 is a full frame camera that has all the advantages of a full frame sensor, but without the huge price tag – especially if you purchase pre-owned.
The 24.3-megapixel CMOS sensor offers excellent resolution and image quality along with top low-light performance that you'd expect from a full frame camera.
Paired with the excellent sensor is a 51-point autofocus system that's certainly not the most advanced, but is plenty powerful for enthusiast photographers to get sharply-focused images. Learn more about the D750 in the video above by Tony and Chelsea Northrup.
The D750 also features a large 3.2-inch tilting LCD with 1.229 million dots of resolution that makes reviewing your images and navigating the camera's menu system a breeze.
Editor's Tip: If budget is a concern, opt for the smaller, less expensive Nikon D3300. It's a highly capable entry-level camera that is ideal for beginner and amateur photographers that don't need all of the D750's bells and whistles. Find out more about the Nikon D3300 here.
Learn More:
Get the Specs and Pricing on Pre-Owned Nikon D750 Cameras
Nikon Full Frame Cameras for Every Budget
Best Value DSLR – Nikon D7200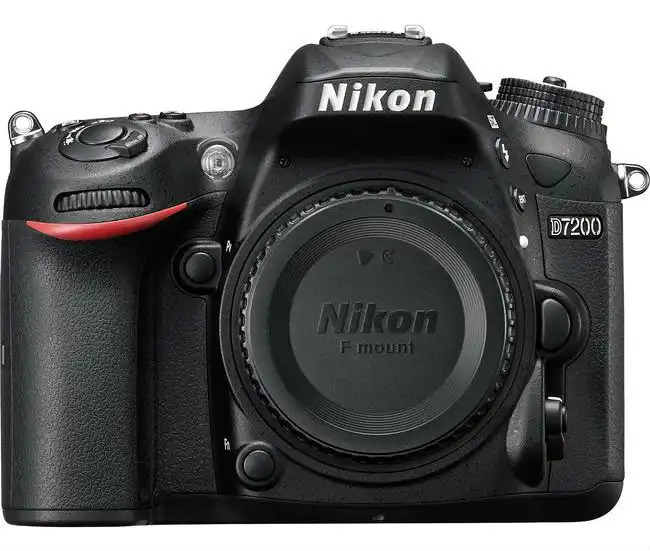 If you can't quite afford the higher-end Nikon D750 but want more than the entry-level D3300, then the Nikon D7200 is the ideal camera for you.
It's got a 24.2-megapixel CMOS sensor that's paired with Nikon's Expeed 4 Processor.
Though the sensor and processor aren't the top of the line for Nikon, they are certainly powerful enough for just about anything an enthusiast photographer throws at them. Get a hands-on review of the D7200 in the video below by Tony and Chelsea Northrup.
The camera has an excellent ISO range that extends from 100 to 102400.
Its 51-point autofocus system is a tried-and-true setup that sports great performance an offers an EV range of +/- 3.
Add to that Wi-Fi, NFC, a weather-sealed body, and 6fps continuous shooting capabilities, and you have a camera that you can take anywhere and do just about anything with to get the shots you want.
Learn More:
Get the Specs and Pricing Pre-Owned Nikon D7200 Cameras
Nikon's Best All-Purpose Lenses